Traveling the world, especially if you're broke, is a powerful learning curve that will teach you more about yourself and this amazing planet than any other experience is really able too.
But traveling the world and earning money online – now this is living the dream.
By now, you've probably caught wind of digital nomads. Maybe you've thought about how you could become a digital nomad yourself. Perhaps, you still have no idea what a digital nomad is?
A digital nomad – nomadic traveling – is somebody who travels the world whilst working online… It's simple as that!
If you have access to the internet, you can work online. If you're interested in how to become a digital nomad, read on amigo, let me break it down for you…Table of ContentsShow
The Secret to Traveling the World Forever
Traveling truly is a life-changing gig.
Travel is a million different things to a million different people. Travel is about weird food and intoxicating cultures. It's about epic sunrises and the never-ending bus journeys. It's about the late nights partying in Colombia and the early morning hikes in Nepal.
Travel is about freezing your ass off in a tent, catching the cute girls eye across the bar, pushing yourself out of your comfort zone on your journey. It's about evolving, learning, forging connections and re-evaluating what matters to you in your life.
But more than anything, travel is about freedom.
The freedom to go where your heart desires.
The freedom to try being a new person, to start your life from scratch, to reinvent yourself.
The freedom to live an alternative lifestyle, to break the mold and step away from a traditional, predictable existence.
And at the end of the day, we all want more freedom.
Becoming a digital nomad offers you that freedom.
You don't want to answer to a schedule determined by somebody else… You want to do your own thing, on your own terms and to kick ass at it too.
The thing is, to travel the world forever, to truly have that freedom – you gotta earn it.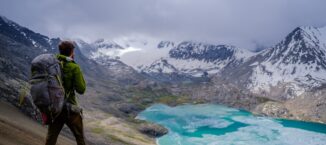 Discover Broke Backpacker Travel Secrets!
Pop your email address in below and we'll send you your copy of the Backpacker Bible for free – learn how to travel on $10 a day!Name*Email*I consent to my personal information being processed in accordance with The Broke Backpackers Privacy Policy (Required)Sign Me Up!
Digital Nomad Jobs
The really exciting thing about becoming a digital nomad is that this is a constantly evolving space and as an entrepreneur part of your job is to come up with new niches, new ways to monetise, new plans for world domination!
There are LOTS of different ways to make money online, today I'm going to introduce you to the best eight ways to make money online as a digital nomad…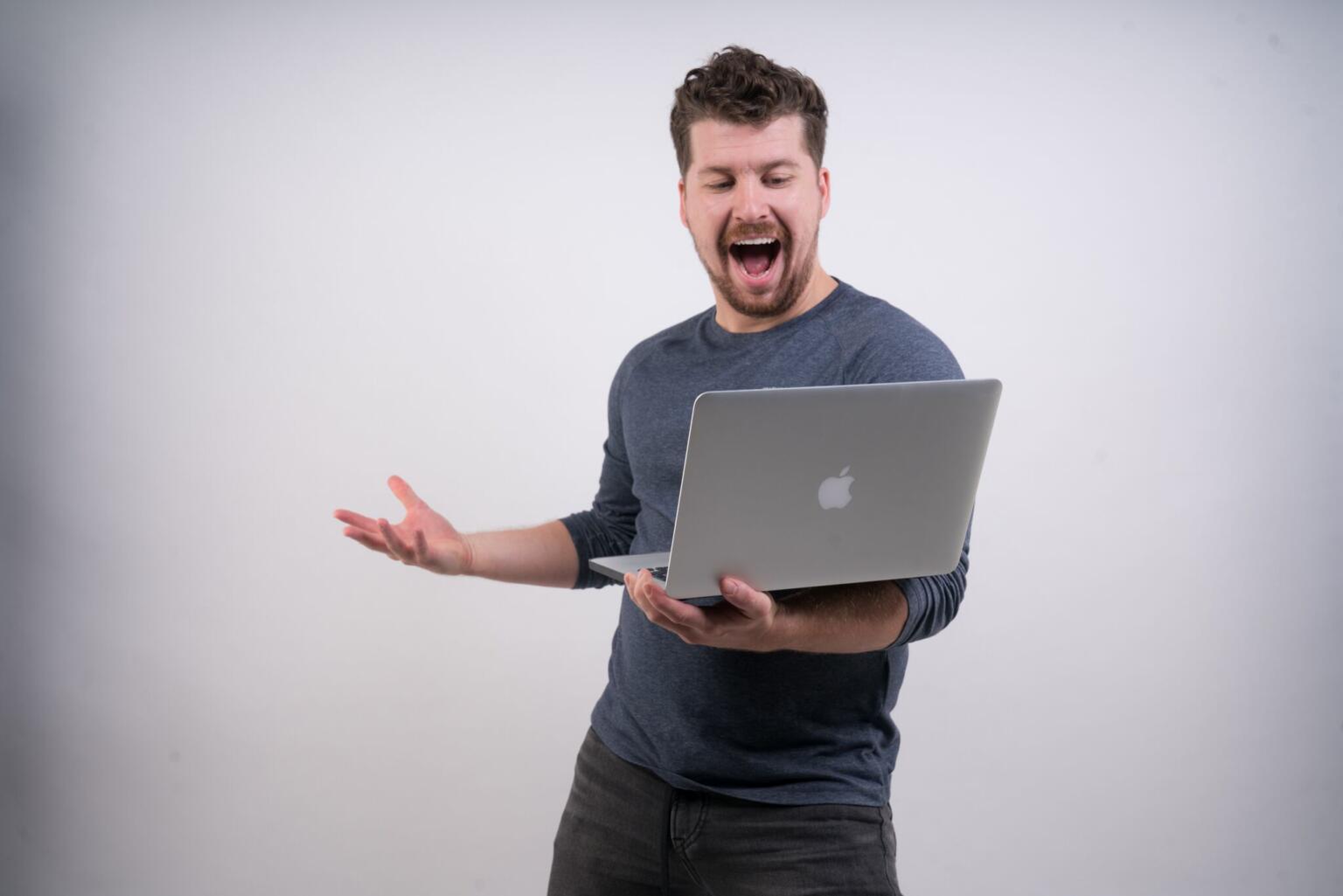 1. Become a digital nomad with blogging
OK, might as well start with this and get it out of the way. Blogging has completely transformed my life.
But that doesn't mean it's easy… In my opinion, starting a travel blog is one of the hardest ways to become a successful digital nomad. You should note that whilst I do not recommend aspiring digital nomads necessarily go down the travel blog route, you will almost certainly need a website or blog to make money – you should just focus on choosing a less saturated and more profitable niche than travel blogging.
Starting a blog does open up a TON of options for different ways to make money online – you can find out more here about how to start a blog that actually makes money.
2. Become a digital nomad with affiliate marketing
Affiliate marketing is one of my favourite ways to make money online as if you set it up properly it will run in the background as a passive income stream. Affiliate marketing is when you drive traffic to somebody else's products and receive a commission on any sales that are made. The biggest affiliate program in the world is the Amazon affiliate program. I make a decent chunk of my income from this affiliate program as well as several others.
You can drive the traffic through either your own website, Facebook adverts or Google ads. Driving traffic through your own website is the best option in my opinion. Check out this post all about Affiliate Marketing.
3. Become a digital nomad with dropshipping
Dropshipping is a very exciting way to make money as a digital nomad but it usually requires capital to get started. Dropshipping is when you ship products to customers, usually in Europe or the USA, from somewhere cheap, usually China.
There are two dropshipping methods – the first is fulfilled by Amazon (FBA) and this is something I've been experimenting with for nearly a year now. You send products, from China, to an Amazon warehouse. Amazon handles storage and individual shipment of the products to your customers and, of course, charges a fee. This is all fine as long as you drive enough traffic to your Amazon listings to be able to sell your products, if you can't you are in for a world of pain.
The second method involves only shipping products once you have already sold them, this requires you to have a Shopify store (which will not convert as well as Amazon) so you can push your products and take payment. You can automate much of the process but it can be tough to drive traffic, and see conversions, to a Shopify site. Customers also do not usually like the long delivery times.
I've been selling products through the Amazon affiliate program for over two years. A year ago, I looked at which products I sold the most of through my website and then decided to make my own version of those products and to dropship them from China as I KNEW I would sell X of each product per month. I already had the traffic, and I wanted to max out the income from that traffic. So far, this has been a successful mission – check out my case study on dropshipping.
4. Become a digital nomad by designing and selling digital products
An oldie but a goodie, digital nomads have been making money online for a long time by designing and then selling their own digital products. Right now, I only have the one digital product – The Backpacker Bible – this took nearly a year to write and, honestly, probably took me over a thousand hours as I wanted it to be perfect. It hasn't made me rich but it IS a passive income stream and I make a couple of hundred bucks from selling this book every month.
If you produce multiple digital products, each bringing in a couple of hundred bucks every month, this can be enough money to travel the world as a digital nomad.
5. Become a digital nomad by selling SEO services
SEO is the single most valuable online skill you can teach yourself and personally, I'm passionate about SEO. You can make a TON of money if you know your SEO because it allows you to push your posts to the front page of Google, snap up lots of free tasty traffic and make bank on your affiliate or dropshipping content.
If you don't have a website, you can sell SEO services to people who do as most folks online don't have a clue about how SEO actually works. To find out everything you need to know about SEO, check out What is SEO over at Ditch Your Desk.
6. Become a digital nomad by designing websites
Just like learning SEO, many entrepreneurs aren't keen on the learning curve involved with building their own websites. The truth is that it's actually pretty easy to build a website and if you can learn, you can outsource your services and build websites for others.
Check out this post for more info on becoming a freelance web designer.
7. Become a digital nomad by trading cryptocurrency
I first started trading Cryptocurrency in December 2016. I started out with $9000 that I scraped together on credit cards and was able to turn this into nearly $350,000 in under a year. I strongly believe that all digital nomads should consider investing 5 – 30% of their disposable income into cryptocurrency but be warned; it's high risk and you cannot rely on it as an income stream as it is not especially easy to move money in or out of crypto. Trading cryptocurrency requires nerves of steel – at one point I watched $250,000 bleed out of my portfolio. I want to really hammer this home – this is NOT a reliable source of income and you should do a LOT of research before you decide if this is a path you want to walk. Rely on professionals and you can even get a bot to trade for you to avoid some of the rookie learning pitfalls.
Find out more about how I built my cryptocurrency portfolio.
8. Become a digital nomad by managing social media.
There's lots of big companies and professional marketers out there who want to outsource everything… content, SEO, web design and even social media growth and engagement. You can make really good money doing this if you get some clients on monthly retainers as you can outsource all the work to talented yet cheap labour in The Philippines…
My friend Louise, who is one of the most inspiring entrepreneurs that I know, makes a killing selling her tailored Pinterest growth and traffic driving services.
There are SO many different paths to becoming a digital nomad and earning money while traveling the world but the above eight are the digital nomad jobs which I personally hold in the highest regard… These are all accessible and with a lot of hard work it is possible to succeed at any of these.
Travelling the World Broke AF (My story)
When I first hit the road, I had just one goal – to travel the world, non-stop, until I got myself killed on one of my adventures.
My life plans were thrown out of whack and so I had nothing to lose.
I was determined, young, battling some issues in my head and convinced that the road was the best place for me to recalibrate.
Backpacking became my whole world.
I totally reinvented myself on the road and grew into somebody else; a calmer, more able, and more confident person.
I traveled the world with glee, sleeping rough on cardboard in train stations, camping out in fields, working behind bars and in hostels, Couchsurfing with strangers, volunteering on farms all while learning new skills along the way.
I learnt how to sleep anywhere, how to take down my tent in the dark, how to make small talk without speaking the language, how to fix broken shoes and clothes, how to hunt, how to make new friends, how to make yoghurt, how to sell, how to negotiate, how to sail, how to wield a pickaxe, how to flirt, how to stay calm.
More than anything, I learnt to problem solve and to look on the bright side.
I was often hungry, cold, wet, whatever – you name some kind of discomfort and I experienced it.
But it didn't matter to me. My whole goal was to travel and to prove to myself that I could handle discomfort. It was a small price to pay to see the world.
I look back on my broke-ass hobo days with fondness. Truth be told, I'm not broke anymore. I make a killing online working as a digital nomad.
But being broke, on the road, by myself was the single biggest learning curve of my life and it presented me with incredible experiences, friendships and connections along the way.
I honestly think that everybody should travel broke at some point in their life. It's possible to hit the road and Travel on just $10 a Day, sometimes even less.
But here's the thing, if you want to travel long term, if you want to ditch your desk and become a perpetual digital nomad, soaking in the wonders of the world 365 days a year – you need a plan.
After years of traveling the world broke, I decided I was mostly done with sleeping rough. But I was not done with travel, I wanted to continue backpacking and exploring the world and myself.
To do that, I needed to find a way to support a life of adventure.
Rewind to five years ago. I was broke. I was hungry. I was in India, out of weed, and in need of somewhere to sleep.
I knew I didn't want to stop traveling, but I knew if I wanted to keep it up, I'd need a reliable income stream.
The OLD way to make money on the road
On my travels, I was always looking for ways to make a couple of bucks.
I picked up random work wherever I could; I herded goats, I planted never-ending fields, I laid foundations, I served beers, I flipped colourful shirts in festivals, I sold marijuana on the beaches of Goa.
There are plenty jobs for travelers. Cruise ships, tour guides, English teachers. All of these help bring in a backpacker income… but none of these offer the same kind of freedom as becoming a digital nomad and earning money online.
I used to make $10 and a few free beers after a full night tending the hostel bar.
Now?
The NEW way to make money while traveling
We are living in the middle of a revolution.
The internet has changed everything. No longer are we tied down to jobs. No longer do we need to be shackled by the chains of corporate slavery.
The internet has revolutionised the world.
Unlimited potential, unlimited resources, unlimited knowledge is at your fingertips.
There are numerous countries fit for digital nomads to live and more ways than ever to make money online! But that doesn't mean it's going to be easy…Grab your copy of the Backpacker Bible for Free!
Learn how to travel the world for less than $10 per day with the Backpacker Bible!
This book is the culmination of over 10 years of travel and living on a shoestring budget. It's full of valuable insider hacks that will help you unlock your full potential as a traveller.
It's also FREE at the moment! All you need to do is click the button below, provide the necessary information, and you'll be emailed the ebook.I want it!
The Hard Fucking Truth about Making Money Online
Brace yourself. This is as real as it gets.
As long as you have a wifi connection, a travel friendly laptop, a bit of resourcefulness and a fuck ton of dedication, you can create a very successful online business in under two years.
You can learn to blog, dropship, create niche markets, trade Cryptocurrency or dive deep into the fascinating world of SEO.
Your digital nomad venture will allow you to live and travel anywhere in the world.
You can start making $500 a month in just a few months of working online.
And if you scale your business correctly, you can scale that $500 a month, to $5000 a month.
Internet businesses can be started on a shoestring budget.
Being able to invest more money will help you tenfold, but you can start your first website for less than $100.
And it may just be the best investment you ever make… By the end of 2018, I expect to be crushing 20k a month online – if I can do it, you can too. There is a ton of money out there, just waiting to be made.
The sky is the fucking limit here guys, you can set up a digital nomad career that will fund whatever kind of lifestyle you want…
So. With that information… how could a normal job be acceptable?
You're here because you're thinking "I want to ditch my desk!"
You're here because you've seen that there is a path out. It's not an easy path. But there is a path, and it is being walked by people like you every single day.
The Digital Nomad Revolution is waiting for you, are you ready to take the plunge?
Spoiler Alert! Do Not Start a Travel Blog (what you should do instead)
Some of you will be relieved to hear this.
I'm going to be 100% honest with you – Travel blogging is a rough road.
When many backpackers think of making money online they automatically gravitate towards starting a travel blog but the truth is, travel blogging is one of the hardest (but also one of the most rewarding) ways to make money online as a digital nomad.
There are easier, less competitive, niches out there.
Why does everybody wants to start a travel blog? Because it's sexy! Everyone and their mother probably follows a perpetual traveller or two on Instagram, flying their drones around, sipping cocktails on rooftops.
I get it. It's enticing, it looks cool.
But the fact of the matter is that travel blogs are rarely profitable and very rarely really profitable.
For every really successful travel blog out there, there's five hundred travel blogs that have been abandoned.
If you have a passion for storytelling then go for it! You may make an awesome travel blogger. However, if you don't really like writing – then do NOT start a travel blog.
If you want to have a chance in hell of being successful and making money, you need to be incredibly passionate because this is one mega-competitive space.
I am not saying it's impossible to start a travel blog. And in fact, if that's your TRUE passion, I commend you for going for it.
I can even tell you how to start a travel blog, and I can tell you that (like any niche in life) there are still plenty of paths to success. It's just a path that is oversaturated, competitive and filled with pretentious wankers wonderful people.
The biggest take away from this?
I don't want you to think travel blogging is the only way to make money online because it definitely isn't.
In my honest opinion, from a time to dollar ratio…
Travel blogging is the WORST way to make money online
Travel blogging is a glamorous lifestyle which means that its oversaturated and as a result, 99% of people involved are getting paid dirt or nothing at all.
Many travel bloggers work for free, driving down prices even further.
And it's only getting worse as more and more people saturate the niche and lower the standard rates.
This might be a surprise to you. But while you might know me as a travel blogger, truth be told, I'm not really a travel blogger.
I'm more of a serial entrepreneur.
Travel blogging is only one part of what I do as a digital nomad to make money.
Why I started with a Travel Blog
It seemed like a dream job. There are many ways to become a digital nomad but, since I had been on the road for years, I decided to go down the travel blog route.
It took me just four months to make my first hundred bucks. Now, I make more than enough money to travel indefinitely, worry free, and to save up cash in the background for my grand project; backpacker hostels around the world.
In 2017, I brought in an average of about $5000 a month from my travel blog; some of that was from sponsors or advertisers, some of it is from affiliate sales on travel insurance and hostels and the rest are from brand partnerships.
$5000 a month is a lot of money, no doubts about that but ultimately I end up investing almost all of it into launching new online ventures.
I am experimenting with the different digital nomad jobs out there – I've launched amazon niche sites, started a dropshipping company, partnered with a lead generation guru, and been trading cryptocurrency – so that I can report back and fill you guys in on the best options for how to become a digital nomad that actually makes money and can travel the world without worries.
The sky really is the limit when it comes to building an online income and my objective is to up my income to $20,000 a month by the end of 2018 – so far, with my first Amazon niche site bringing in $2000 a month after just four months, I'm off to a good start. Update: March 2018: We've cracked $12,000 in February. Very excited for this year 🙂
Ultimately, I want to live an off-the-grid existence. My objective is to earn enough money over the next four years and to teach others how to become a digital nomad along the way, so that I can delete social media forever, buy a large chunk of land somewhere in South America and set up a commune in the jungle.
That may sound nuts but that's what I want to do and creating online income streams is how I am going to get there.
I am a blogger, sure. I am a Digital Nomad. But most importantly, I'm an entrepreneur. I make a comfortable income running multiple income streams – all while traveling the world.
My lifestyle looks pretty magical and people often tell me how lucky I am.
But here's the thing; My lifestyle has nothing to do with magic. And it has nothing to do with luck.
So, how did I start living like this?
The biggest part was knowing what I wanted. It was discovering my desired lifestyle.
My story (and how to start yours)
I had spent years backpacking the world on an extreme budget, and once I started, I knew with 100% certainty that I would never be able to go back to living a normal life in the UK.
I knew that no matter what happened in the future, travel had changed me. I would never be the same, and I would never want to stop.
So I made a decision. I wanted this to be my life. I wanted to wake up every day with the freedom of choice to be wherever I wanted to be.
So I decided to build an online business.
I started my blog in November 2014; it was crunch time, I had years of adventures up my sleeve and was ready to teach people how to travel the world on a budget.
As I learnt everything I could about building an online income, it was very much a case of two steps forward, one step back. I had to work my ass off to figure out what does and what doesn't work online and over the last year (2017) I have made and then reinvested well over $100,000 into my online businesses.
But finally after two years, I made it to where I wanted to be and I am now earning five figures a month. Thousands of hours of learning and failing and researching and struggling… but now, here I am. Living the Digital Nomad dream!
My advice for you
Get in the game. Making money online might seem new and scary, but anyone who is willing to learn will quickly realise just how fascinating it is, and just how many opportunities there are.
Start your own journey and learn how to become a digital nomad… the sooner you start, the better.
We are in the midst of the internet-gold-rush. It's harder than it was five years ago, but five years from now it's going to be much harder.
That is why you must start today.
But Will, I have no idea where to start!?
Let me tell you something about myself. Before starting my travel blog, I had no online experience. I could barely even operate a computer.
You wanna know what my job was? I was unloading fucking trucks.
Yes, that's right. To save up for my travels I worked whatever paid me the best, and in England that meant waking up at 4am in the brisk cold to freeze my ass off unloading trucks into a giant walk in death-freezer.
Now? I'm making 10k a month and am aiming for 20k a month in the near future.
You think it's just me? Hell no.
The funny thing is that the majority of people making money online are just like you and I – with little to no experience. The hungrier you are, the harder you work.
Working hard is 90% of the battle, my friend.
Consider this…
There are no college programs teaching SEO or facebook marketing. There are no universities specializing in blogging, and there are no high schools teaching the intricacies of Pinterest marketing. It doesn't exist.
What does this mean? It means that like me, basically everyone who is making money online is doing so by being 100% self taught. Nobody has a competitive edge on you.
Ditch Your Desk
If you are still reading this, go ahead and do us both a favor and sign up here…
Have you done it? Great. Welcome to my greatest project to date – Ditch Your Desk.
Co-Founded with my best friend, and marketing ninja, Aaron Radcliffe – Ditch Your Desk was created to be the ultimate resource to teach you how to become a digital nomad and make money online.
We want to show you the exact blueprint to building a life of freedom, and that with hard work, persistence and drive, the digital nomad lifestyle is accessible to everybody.
Ditch Your Desk doesn't show you bullshit fads that will die with the next passing year, we focus on showing you the proven ways to generate income.
Aaron and I look at the internet scape as a whole and show you the paths that generate the highest and most sustainable success for newbie entrepreneurs.
We test everything, laying bear my online ventures so you can see what does and doesn't work.
I'm a complete beginner
Perfect. If this is the case then Ditch Your Desk will show you the ropes of becoming a digital nomad. We'll show you exactly, step by step, how to…
Effortlessly set up your first website
How SEO works (and why it's the most important thing you can teach yourself)
How to invest the least amount of money and get the most bang or your buck
The ins and outs of affiliate marketing (and how to start making money right away with it)
How to start building your first audience (and our proven ways to keep them around)
I've been dabbling and am ready to level-up
This is the part of your business where you'll understand the ropes, and be looking for explosive growth, both in terms of your audience and your income.
Our branded checklists for advanced for SEO (some tricks helped us triple traffic in a few weeks)
How to explode your social media following
Creative ways to monetize your blog (even if traffic is low)
Advanced backlink building techniques
I'm a pro!
So you've been in the content game for a while, and now you are ready to take that 2k a month to 20k a month. We've got just the stuff for you…
How to scale your content – Ditch Your Desk's branded system
How to scale your link building
Ways to triple your email subscription conversions
Our exact investment strategies – (The software that gives us the highest ROI)
And much more.
The Decision
At the end of the day…. this all comes down to one thing.
You.
You want to build a life of freedom. That's obvious. Now the question is, will you do what it takes to take your life and make it your own? Do you want to become a digital nomad? Do you want to b the master of your destiny?
Is it easy?
Hell no.
But what in life worth doing it? (I'll give you a hint, the answer rhymes with schnothing)
You can live a lifestyle of perpetual travel. You can live a life of freedom. You can be your own boss, make money online, and join the millions of people who are taking control of their lives as part of the digital nomad revolution.
And you can begin now.
Sign up to the newsletter below to be kept in the loop for the launch date, it's going to be fucking awesome…
Source: https://www.thebrokebackpacker.com/how-to-be-a-nomad/